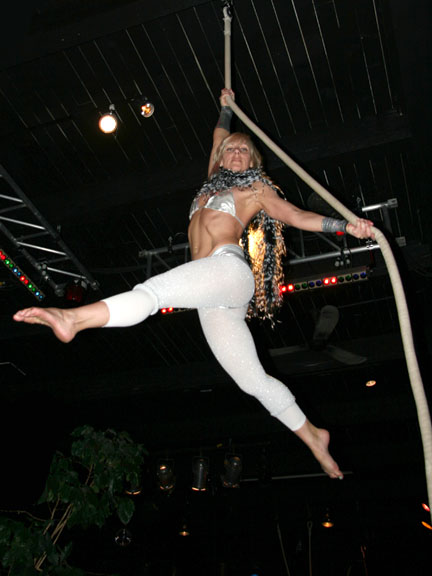 Simonne Garrigues is a Renaissance woman whose passions range from performance art like dance and aerial arts, to the healing arts like massage and Reiki. She is a sensual, intelligent, beautiful, enlightened, lover of life.

Simonne recently completed her Reiki Master training and is co-founder of Reiki Seattle. Reiki is a life force affirming practice that encourages enlightened awareness. Simonne and her partner Bruce Magnotti have formed a non profit corporation called Chi Wei.

Simonne has a Washington State license to practice therapeutic massage and has an exhaustive knowledge of the anatomy and physiology of the human body. She is an intuitive and insightful healer with a rich depth of experience.